Susan Chana Lask: How Foreclosure Fraud Escaped the Facebook RipOff Criminal Charges
Posted on01 April 2013.
In November, 2012, Manhattan U.S. Attorney Preet Bharara obtained an indictment against Paul Ceglia on charges of forging a contract with Facebook founder Mark Zuckerberg.  The charges include mail and wire fraud and that Ceglia doctored, fabricated and destroyed evidence to support his 2010 lawsuit he filed against Zuckerberg using a phony contract.  Doesn't that sound like the same allegations against the Foreclosure Mills-doctoring and fabricating documents, including assignments of mortgages and robo-signing with false notaries to support phony foreclosure complaints against Million of citizens nationwide? U.S. Attorney Preet Bharara is the same prosecutor who went after the infamous Steven Baum Foreclosure Mill in 2011. That same year New York Attorney General Eric Schneiderman went after and found that Baum "routinely brought foreclosure proceedings without taking appropriate steps to verify the accuracy of the allegations or the plaintiff's right to foreclose."[1] That same year Congress' Ranking Member Elijah Cummings commenced an investigation against Baum.[2]  Senator Cummings enlisted me to help, as did New York's Department of Justice and Attorney General.[3]
With both a Federal and State investigation, flanked by Congress, against Baum for charges similar to Ceglia of forging documents to steal Facebook, people hoped Baum would have been indicted too for the foreclosure nightmare he created.  Instead of an indictment, settlements of $2 Million and $4 Million were obtained by the Department of Justice and Attorney General. So how are allegations of foreclosure fraud, forgery by robo-signing that took hundreds of thousands of homes by fraud from citizens not worth an indictment by the same prosecutor who can obtain one against Ceglia for trying to take Facebook?
The answer is that it is easier to go after an individual like Ceglia with one alleged forged contract with Facebook then it is to go after Foreclosure Mills with truckloads of hundreds and thousands of pages of documents, contracts, title reports over a period of probably 10 years involving what could be hundreds of thousands of people. Remember when Florida's Foreclosure Mill king David Stern unloaded his office with semi trailer trucks to unload his warehouse?  State and Federal agencies do not have the resources to sort through that for an indictment. And case law does not help when State and Federal cases compete with each other on what is valid in the MERS world.
The homeowners usual defense is alleging that the bank lacks standing to sue for foreclosure because the mortgage was assigned to MERS as nominee, which then assigned that using robo-signing by forged signatures of corporate officers that do not exist.  Federal courts hold that a homeowner cannot claim that a bank does not have standing to sue if an assignment of mortgage was robo-signed because the homeowner is not a party to an assignment between MERS and the succeeding bank. Brodie v. Northwest Trustee Servs., Inc., 2012 U.S. Dist. LEXIS 176193(ED of Wash.,2012). State courts, on the other hand, will dismiss a foreclosure on the basis that the bank does not have standing if MERS is involved as a nominee because a nominee does not have authority to assign the Note.[4]  The state courts give us the better result by a dismissal with prejudice (IndyMac Fed. Bank, FSB v Meisels, 37 Misc. 3d 1206(A), 2012 N.Y. Misc. LEXIS 4722,2012 NY Slip Op 51902(U)); however, that does not preclude " the correct owner of the subject … mortgage, whomever it might be, from commencing a new action, with a new index number, to foreclose on the… mortgage." IndyMac Fed. Bank, FSB, at 9.
With the disparity in Federal and State case law and truckloads of documents Foreclosure Mills amassed, settling with a Foreclosure Mill in New York was the most direct start for Federal and State agencies to end a bad dream.
——————————-
This article is for informational purposes only. It is not legal advice. You should seek counsel from a licensed attorney if you have legal questions.
[1] http://www.ag.ny.gov/press-release/ag-schneiderman-announces-4-million-settlement-new-york-foreclosure-law-firm-steven-j
[2] http://www.jdsupra.com/legalnews/congress-goes-after-infamous-foreclosure-65065/
[3] http://www.appellate-brief.com/component/k2/item/50-lask-joins-house-of-representative-elijah-cummings.html
[4] In re MERS Litigation, 2012 U.S. Dist. LEXIS 37134, 2012 WL 932625 at *3; Bateman v. Countrywide Home Loans, 2012 U.S. Dist. LEXIS 162703, 2012 WL 5593228 at *4 (D. Hawaii, Nov. 14, 2012).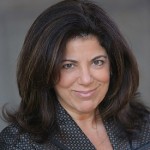 Susan Chana Lask is an author, lecturer and accomplished attorney litigating in State and Federal Courts, including the United States Supreme Court for the past 25 years. She is named by the media as "New York's High Profile Attorney" who consistently makes headlines worldwide and changes history with her controversial dogged lawsuits. Her 2010 lawsuit shut down the country's most notorious Foreclosure Mill in New York State for the benefit of the public suffering from fraudulent foreclosure filings. In 2011 she appeared before the Supreme Court of the United States with the support of five Attorneys General where she obtained a historical decision that strip searching non-criminal offenders is unacceptable unless they are in the general population. Her 2006 lawsuit against the makers of Ambien resulted in the FDA complying with her demands to change prescription drug warnings to protect some 26 Million consumers. Her cases are monumental and have changed history.
Follow Ms. Lask on twitter @SusanChanaLask